Medical & Biological Illustration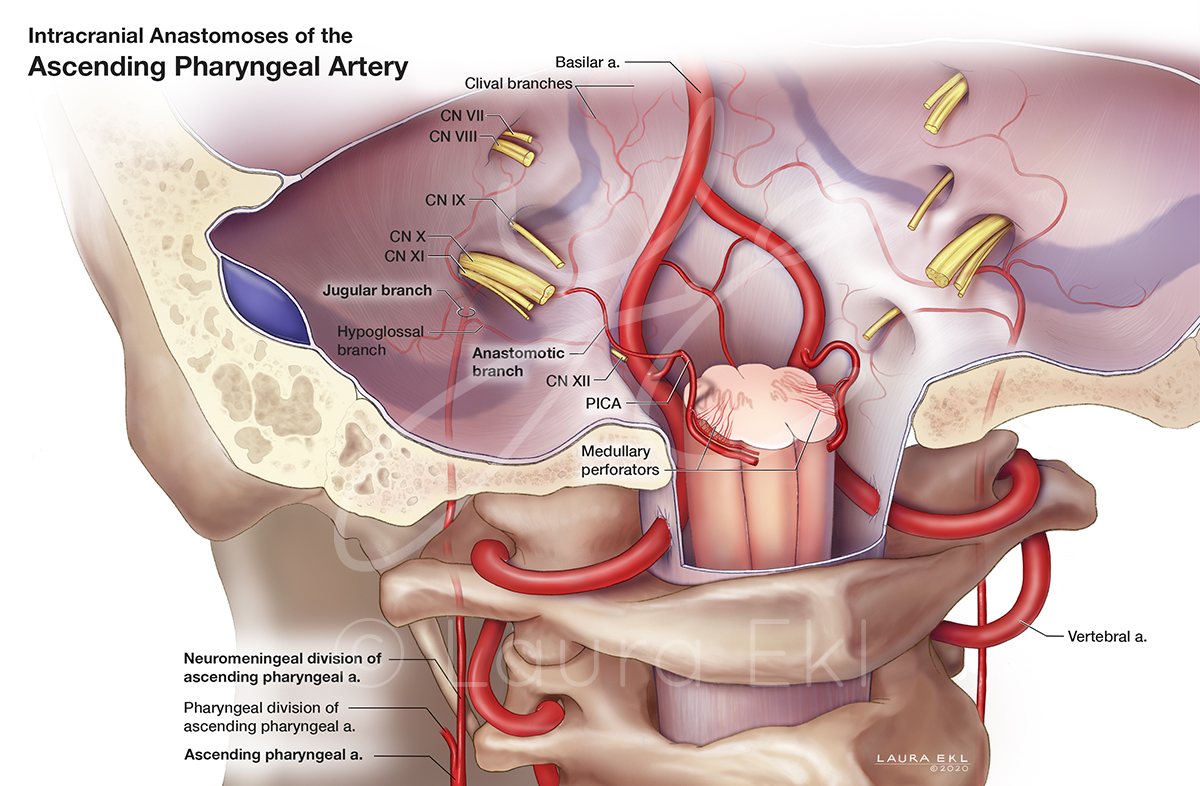 Intracranial Anastomoses of the Ascending Pharyngeal Artery
This full-page illustration of the posterior fossa highlights a previously unknown vessel  that can potentially link the ascending pharyngeal and posterior inferior cerebellar arteries. This branch is of particular importance during vascular surgery in this region, as thrombotic material has the potential to cross this branch and lodge in the medulla.
Reference: Khaled Effendi, MD, FRCSC, Elsa Magro, MD, Jean-Christophe Gentric, MD, Tim E Darsaut, MD, FRCSC, Jean Raymond, MD, FRCP, Romuald Seizeur, MD, PhD, Michel W Bojanowski, MD, FRCSC, Anastomosis Between the Ascending Pharyngeal Artery and the Posterior Inferior Cerebellar Artery Through the Jugular Foramen: A Cadaveric Observation, Operative Neurosurgery, Volume 12, Issue 2, June 2016, Pages 163–167, https://doi.org/10.1227/NEU.0000000000001098
Structure and Function of the Cervical Sympathetic Chain
A classic anatomic plate highlights the regional anatomy of the cervical sympathetic chain of three ganglia in the neck.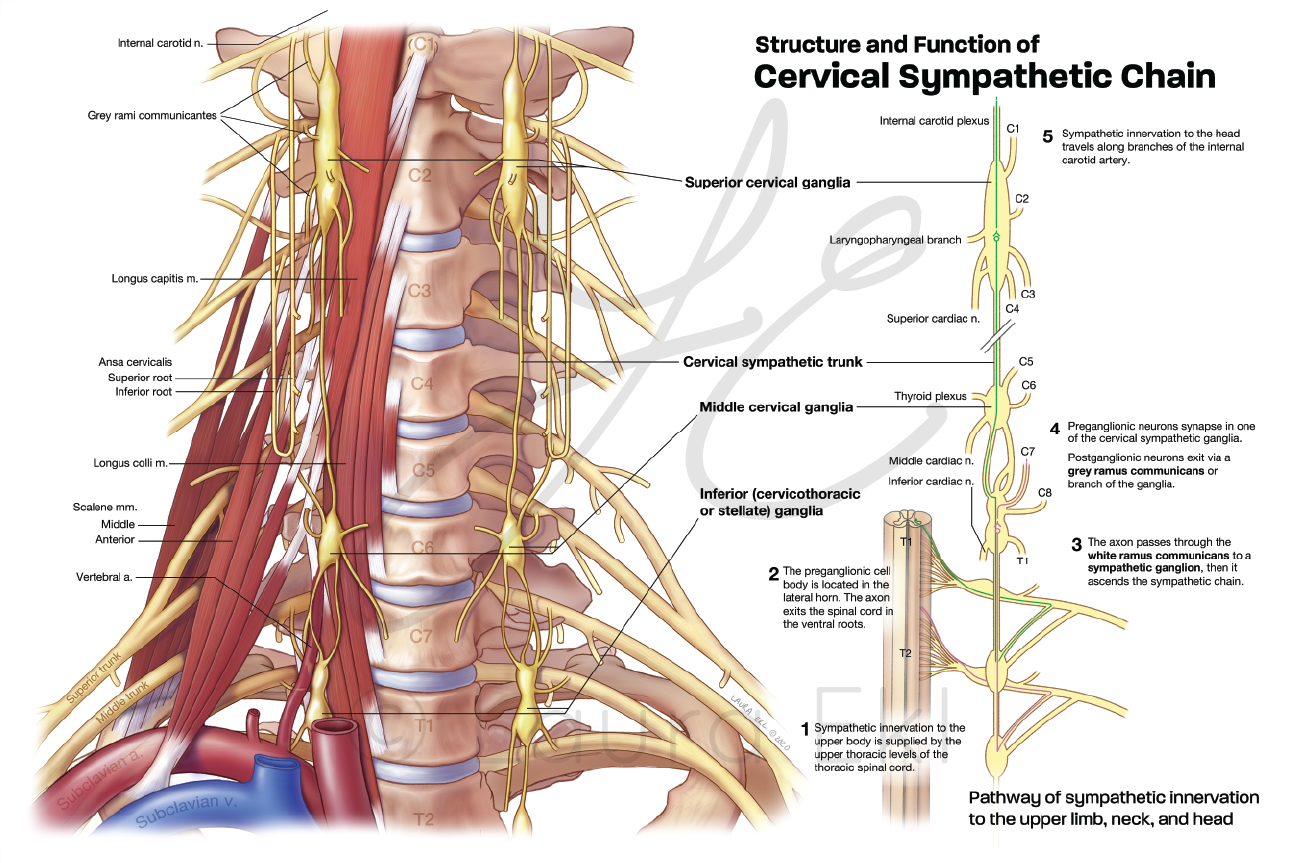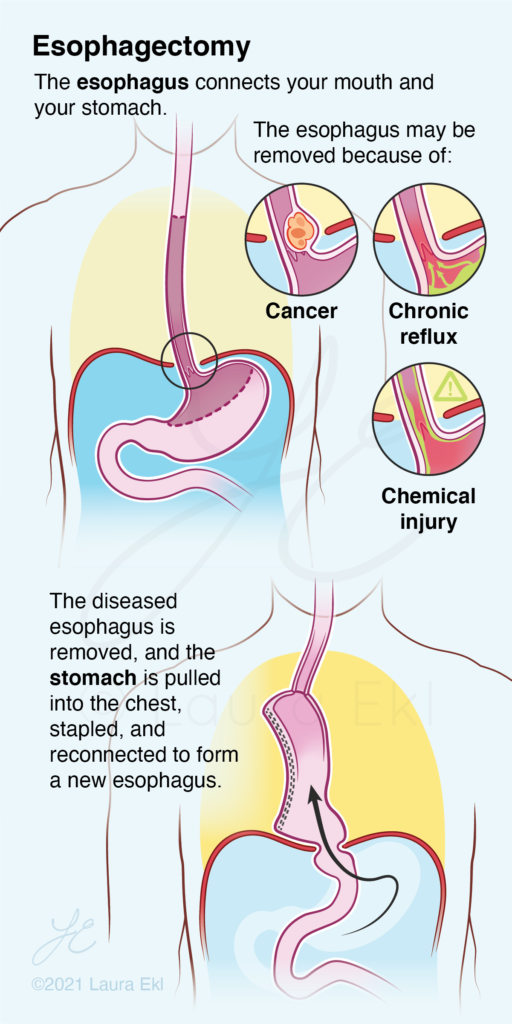 Esophagectomy
A bite-sized illustration showing the effects of an esophagetomy.
First Aid: How to Remove a Bee Stinger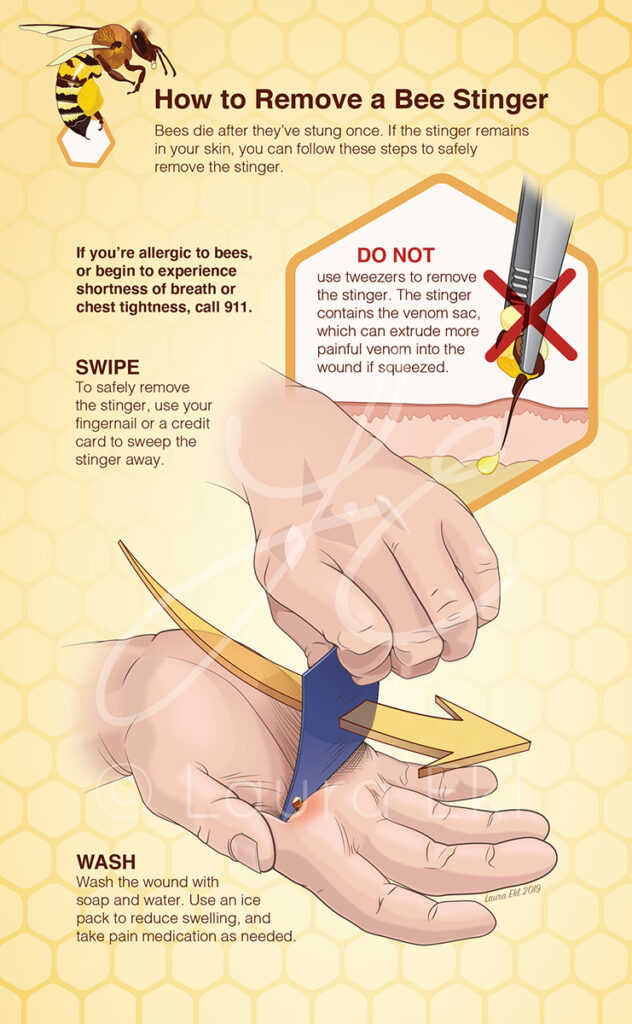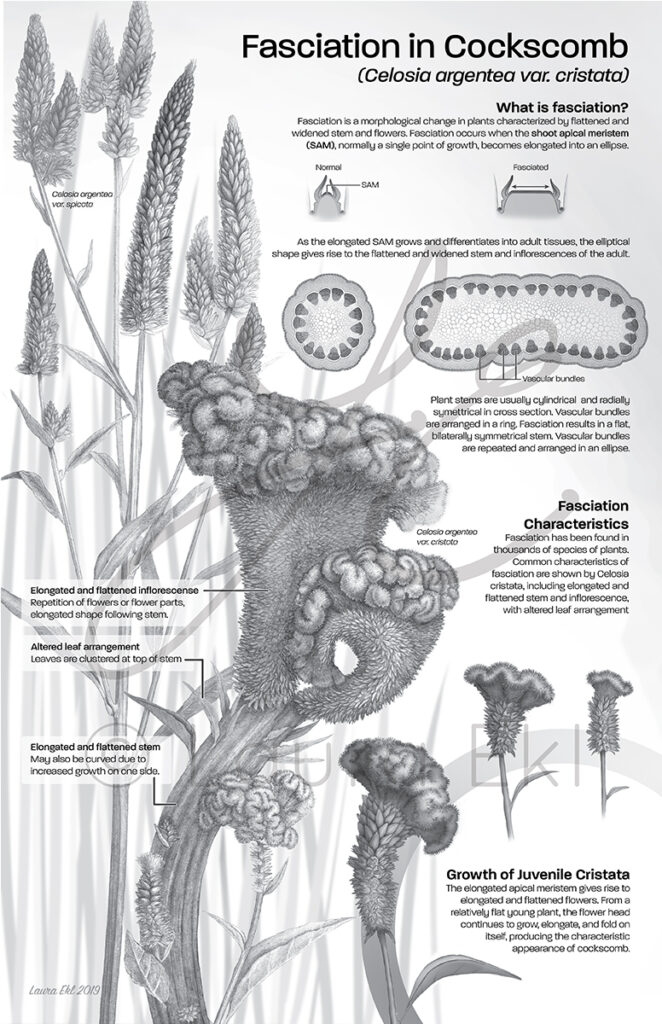 Fasciation in Cockscomb
An elegant continuous tone style adds realism to this biological explanation of fasciation, the process where a plant appears folded or wavy. 
Farnesyl pyrophosphate synthase is essential for the promastigote andamastigote stages in Leishmania major
This vector illustration summarizes the key findings of the article, "Farnesyl pyrophosphate synthase is essential for the promastigote and amastigote stages in Leishmania major" by Mukherje e et al. (https://doi.org/10.1016/j.molbiopara.2019.03.001).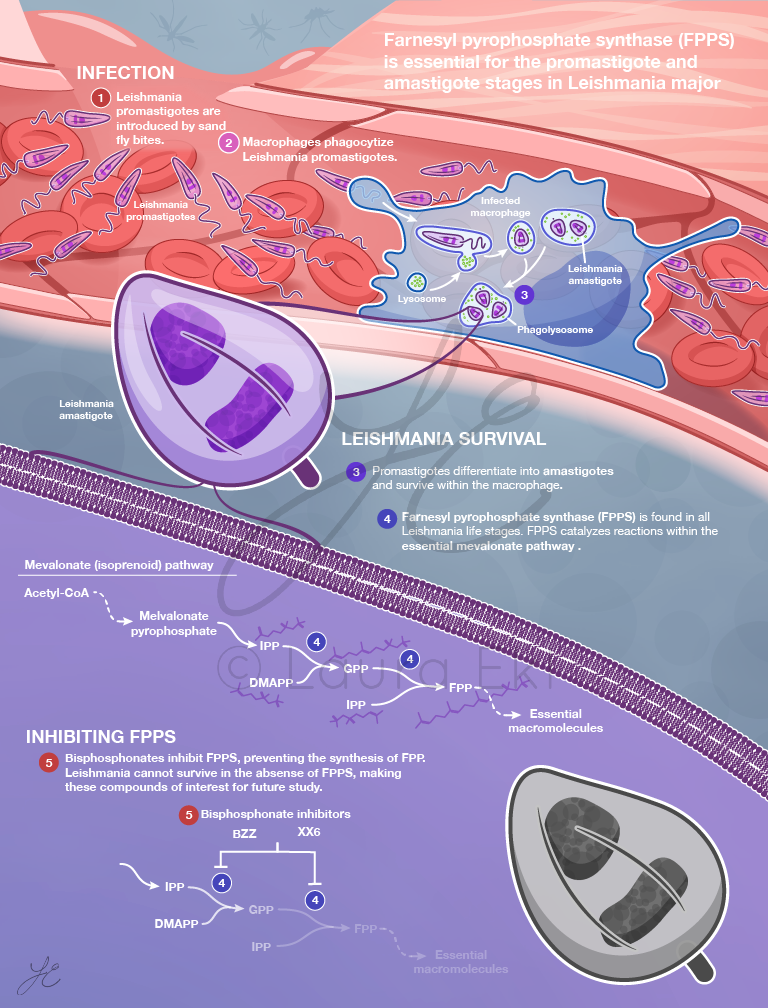 Have a project in mind? 
I'm currently accepting freelance illustration work. 
Check out more of my work...